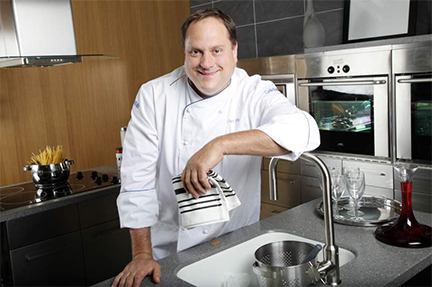 As Executive Chef of the Cooking Light Marketing Kitchen, Chef Billy Strynkowski has gained followers with his positive attitude, healthy, and delicious recipes,and helpful cooking tips.  His natural performance skills, engaging personality and well-rounded culinary experience have made him the unassuming culinary go-to guy for millions of Americans.
Chef Billy, as he is commonly known, is a regular guest on CNN and has appeared on dozens of other TV shows including ABC's The View and CBS's Good Morning America as the face of Cooking Light. Always on the road, you can find Chef Billy traveling around the country hosting Cooking Light events.
Billy is a culinary graduate of Johnson and Wales University in Providence, R.I. Billy spends his spare time cooking for friends and taking vacations with his two sons.