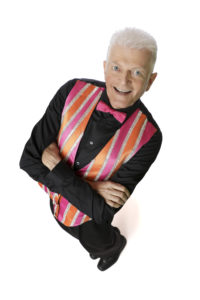 Joe has been entertaining audiences throughout the Los Angeles area for more than 25 years. An accomplished magician, clown, and puppeteer, he has been labeled "L.A.'s most unique children's entertainer". He is also well known for his work in film and television with The Jim Henson Company as well as Universal Studios, Sony Pictures, and PBS.
As a child, Joe received his first marionette as a gift, which sparked his lifelong love of the art of puppetry. He continued to collect marionettes throughout his childhood, performing shows for friends and family. When he moved to the Los Angeles area, he was introduced to Rene who hired him to perform at birthday parties and private events. A few years later they began performing as a team, taking their unique style of puppetry to events all over the Southern California area.
Joe continues the outstanding tradition of René performances throughout the year. Be sure to check the schedule to experience the wonder of this amazing work!