BUY TICKETS HERE to make Taco Fiesta with Joey Campanaro of The Little Owl on Saturday, February 28 at 2 PM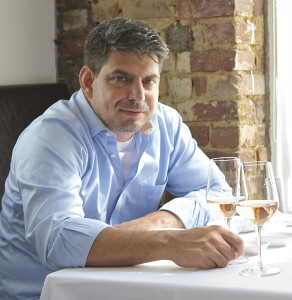 Joey Campanaro Owner, Blackfoot Consulting
Owner and Chef, Little Owl & Little Owl - The Venue Owner, Market Table Owner, The Clam
Joey Campanaro was raised in Philadelphia where the food of his childhood inspired him to make cooking his vocation. With a culinary approach firmly rooted in his Italian grandmother's kitchen and honed in a range of America's top restaurants, Joey brings a lifelong affinity for Mediterranean cuisine to every dish he creates.
As a dishwasher at a seasonal restaurant on the Jersey Shore, he was instantly hooked by the fraternal, energetic nature of restaurant life. While majoring in restaurant management at Penn State, Joey spent an inspiring semester in Italy, studying early Etruscan architecture and culture and exploring the bounty of the country's simple and deeply satisfying food. A few years later Joey traveled to France, where he studied winemaking and further developed his skills with Mediterranean cuisine.
When he returned home, Joey began to cook the pure, uncomplicated flavors he'd learned to use while in Europe. His pursuit took him to restaurants in Philadelphia, Los Angeles and New York, where he worked alongside esteemed chefs Neil Murphy, Joachim Splichal, Jimmy Bradley and Jonathan Waxman. While in Los Angeles, Joey was also chef de cuisine of Universal Studio's Executive Dining Room and the proprietor of his own Hollywood-based catering company.
In 2001, Joey moved back to New York to open The Harrison in Tribeca. As executive chef, Joey's devotion to the kitchen won the hearts of New York diners and, in December 2001, a two-star review from The New York Times. In 2004, Joey became the executive chef of an Italian restaurant in Tribeca called Pace. After Pace, Joey re-opened his catering business, Blackfoot Consulting, and set out to open the restaurant he had always dreamed of opening – The Little Owl, which has since received wide acclaim from critics and guests alike, including a two-star review from The New York Times, appearances on everything from Iron Chef America to the Today Show and the Martha Stewart Show, and a continued buzz as one of New York's most exciting restaurants.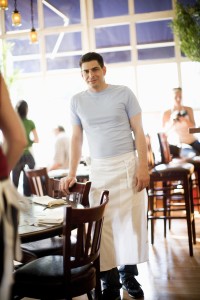 Even with the success of The Little Owl (and its sister restaurant Market Table at which Joey is partners with chef and owner Mike Price), Joey continues to cater and consult for some of the biggest names in the country, including Martha Stewart, Mike Piazza, NBC Universal and Conde Nast Publishing . His enthusiasm, professionalism, and, of course, his cooking make him a one of the most sought after food personalities in New York.
Additionally in 2010, Joey opened Little Owl the Venue, a private event space and culinary showroom at 93 Greenwich Ave. The venue is a flexible room that has given Joey a canvas to showcase his talent and passion on a more intimate scale, allowing for a vast range of events from 2-70 guests.
Joey cooks the food he loves, focusing on the freshest seasonal ingredients combined with the bold, rich flavors of the Mediterranean and a few tricks he learned from his grandmother.
Last winter along with co-owner and Executive Chef Mike Price, Joey also opened The Clam, a seafoodcentric restaurant just a few blocks from Market Table in the West Village.