Josh Reisner, MasterChef Junior Finalist: Healthy Asian Street Food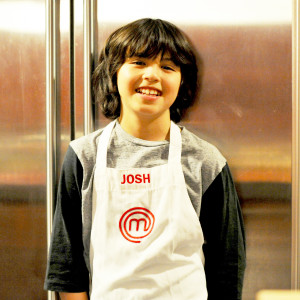 At 10 years old, Josh Reisner was one of the Top 8 finalists on the second season of "MasterChef Junior" and he has been building his culinary career since. Josh lives in Forest Hills, NY, is an avid traveler, and his favorite foods include oysters, ramen, caviar, and pork belly. Josh has been cooking since the age of 5 and has had a passion for food before even learning to walk.  Now 12, Josh has been keeping busy in the New York culinary scene; teaming up with the Bite Size Kitchen at Brooklyn Smorgasburg serving up pork belly, duck, and chicken buns, as well as with La Cerveceria, learning the art of making traditional Peruvian ceviche on the boardwalks of Far Rockaway, Smorgasburg Queens, and Chelsea Market. Josh has also assisted in the kitchen at Tommy Bahama Restaurant & Bar on Fifth Avenue, staging plates, creating the daily amuse bouche, assembling dishes, assisting in menu creation and learning the ropes both back-of-house and front-of-house.
Josh has most recently developed a strong passion for making craft ramen—working as a guest chef alongside ramen masters from around the world at the Ramen Lab, by Sun Noodle, in NoLita, NYC, Josh also has started to learn more about the art of Japanese street food--learning to make salmon rice burgers at Yonekichi as well as okonomiyaki and takoyaki at Otafuku x Medetai in the East Village. While still making time for middle school at the Baccalaureate School for Global Education in Astoria, Queens, Josh keeps himself busy creating broths, sauces, and dishes for private dinner parties and catering events. In his spare time, Josh enjoys mountain bike riding, downhill skiing and playing drums.
Josh hopes to work with more chefs in the greater New York area on different types of cuisine. Chef Josh's style inherits from the foods he loves—incorporating Japanese, Thai, French and Latin American flavors—while adding a dash of comfort food. Josh aspires to own his own Michelin-starred restaurant one day, but in the meantime, hopes to inspire more kids to cook and appreciate food.