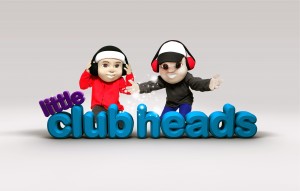 Imagine having the greatest time on the dance floor, you feel like a superstar, the DJ is playing your favorite songs, the room is full, and you're with your best friends---your family. Little Club Heads revolutionized the idea of "family time" by providing a dance party experience for children aged 12months-10years old and their parents. At our events , parents can socialize with each other while children have an opportunity to mingle, dance, and stay fit. After over 40 events and entertaining over 30 thousand plus guest over the past three years, We are eagerly looking forward to our new season.
We are currently housed at the Broad Street Ballroom, one of New York's elite event facilities, which is over 6,000 square feet with 30 feet ceilings. Each square foot of the party is packed with entertainment. There is always a live DJ, face painter, clown, balloon twister, branded Little Club Heads carton characters, and family friendly live performances.
Young children from the tri-state are are able to share their skills at the "Little Club Heads Talent Showcase" featured at each event. Party goers are always in for a surprise. Recent parties featured a 4 year old Michael Jackson impersonator, a 6 year old DJ phenomenon, and a 7 year old rapper and actor who had a reoccurring role on the popular CBS soap opera, The Young An The Restless.
If your interested in birthday packages, group rates, or sponsoring a Little Club Heads event, please email elijah@littleclubheads.com or call 917 327 3268.