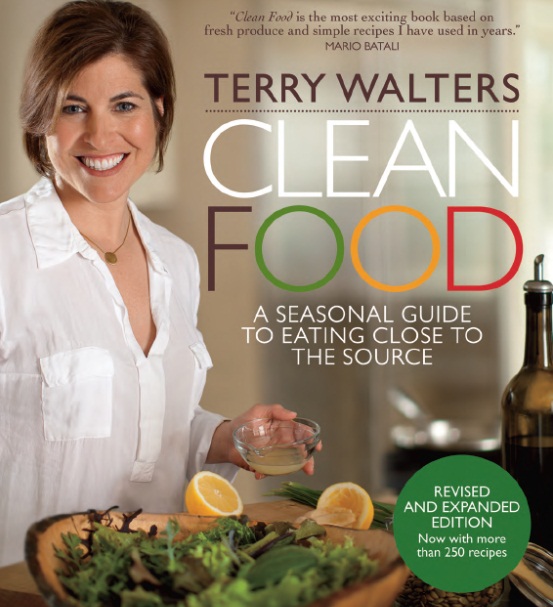 Terry Walters, author of the highly-acclaimed and bestselling books CLEAN FOOD and CLEAN START, is at the forefront of the clean eating lifestyle movement. A James Beard Foundation Award finalist and recipient of the Nautilus Gold Book Award, Terry is dedicated to making the path to good health both easy and delicious. Terry shares her passion for eating clean and living well, inspiring and empowering us to make positive changes for our health and our environment.
The ultimate in healthy eating and cooking, CLEAN FOOD: A Seasonal Guide to Eating Close To The Source, is Terry's revised and expanded edition of her popular first book, and offers lovers of fresh, seasonal fare even more recipes and inspiration than before. In addition to all-new color photography throughout and more than 20 new recipes, Terry has updated the dishes to feature today's most healthful ingredients, has included variations to make every recipe gluten-free, and has added a new chapter dedicated to clean snacking. Renowned chef Mario Batali says: "CLEAN FOOD is the most exciting book based on fresh produce and simple recipes I have used in years."
Terry travels throughout the United States promoting her nourishing lifestyle. She has been featured on television, radio, print and Internet media and is the author of the popular blog, Eat Clean Live Well. And, she serves as an Advisor to the Board of Directors for Urban Oaks Organic Farm, one of the largest urban organic farms in the country.
Terry resides in Connecticut with her husband and two children, where you are likely to find her running, cycling, skiing, gardening or on her way to any one of many local organic farms or farmers markets.
www.terrywalters.net
CLEAN FOOD | Facebook
@terrywalters | Twitter