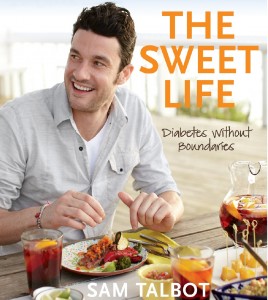 Sam Talbot is the former Executive Chef of Imperial No. Nine, a sustainable seafood restaurant located in the Mondrian Soho Hotel in New York City. Under Sam's stewardship, the restaurant received two stars from New York Magazine, a 25 rating in Zagat and was a Michelin Guide-recommended destination. Sam is currently the Executive Chef at the Surf Lodge in Montauk, NY as well a host of AOL's GMC "Trade Secrets" online shop.
Sam is at the forefront of the 'integrative kitchen' movement, which seeks to break down the walls between the way we eat and the way we live. When conceiving dishes, Sam keeps a few simple questions in mind: What is the food? Who's eating it? Where? When? Under what circumstances?  Sam's approach to cooking is to understand how all these questions—and their answers—interconnect. His outlook on life is the same: Sam surfs, snowboards, practices yoga, travels widely and moves easily among the worlds of food, fashion, entertainment and sports. Diagnosed at a young age with juvenile diabetes, Sam lives every hour with a profound understanding of the impact of food on life and life on food. That understanding has become a uniquely driving force for his cooking style and recipes
A native of Charlotte, North Carolina, Sam began his culinary training at Johnson and Wales University in Charleston, SC. At culinary school, Sam worked at the acclaimed J. Bistro in Charleston where he worked under chef /owner James Burns, who he considers his mentor. Â Sam returns frequently to Charleston to cook, fish, and refresh his culinary vision
At 24, Sam moved to New York City as Executive Chef of the Black Duck Restaurant in the City's downtown Gramercy Park neighborhood. Two years later, he opened his own restaurant, the Williamsburgh Cafe in Brooklyn's trendiest locale where he was nominated for Best New Chef in Brooklyn by CitySearch and Best Restaurant in Brooklyn by the New York Post
Sam's inventive dishes have garnered praised from The New York Times, New York Magazine (which awarded him two stars at Imperial No. Nine), the Daily News, the New York Post, Zink Magazine, Time Out New York and Forbes Magazine. He has traveled the world exploring his culinary passions and expanding his vision, cooking and eating in some of the world's best restaurants—and some of the worst. His travels have included a 28-day stint in Paris finding work as a chef wherever he could and a 2006 road trip across the United States stopping at local favorites in small towns
Sam was a semi-finalist on Bravo's acclaimed series "Top Chef" and voted the viewers "Fan Favorite" for the season. He is currently in development on his next television show
Diagnosed at age 12 with Type 1 diabetes, Talbot now works closely with the Juvenile Diabetes Research Foundation, who have partnered with him on his diabetes awareness foundation, The Sweet Life Kitchen.
Unique even among celebrity chefs, Sam brings to his kitchen his deep love of nature, keen sense of taste, creative mind, and intrinsic understanding of the relationship between food and health. His is the quintessential 'integrative kitchen.'