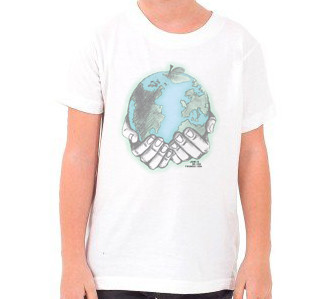 As the Kids Food Festival appreciates the support from The James Beard Foundation, we LOVE supporting them, too! Send your kids back to school in James Beard-style! The James Beard forté has been and will always be food, but lately they've been dabbling in other trades.
Earlier this year they released their first book, and now they're unveiling their first clothing line. Thanks to their new partnership with Flavour Gallery, a food-themed attire company, now you can show your love for JBF by donning "JBF Collection" t-shirts. Styles are available for men, women, and even children, and a percentage of every purchase will be donated to JBF.
Browse and buy here.