James Beard Foundation Future Foodies Pavilion
BUY TICKETS HERE to make Quark Dumplings with Apple Chutney with Kurt Gutenbrunner: Sunday March 2nd, 4 pm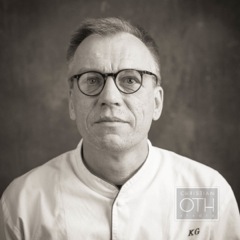 Executive Chef and founder of the KG-NY Restaurant Group, Kurt Gutenbrunner is the proprietor of an impressive and ever growing portfolio of top rated New York City restaurants.
Gutenbrunner grew up in the small village of Wallsee, located 80 miles outside of Vienna. At the age of 14 he recognized his passion in life, and enrolled in a professional culinary program. During his training, he spent summers in the Wachau Valley learning about the wine making process. It was there that Kurt truly grasped the importance of the interplay between food and wine and developed a great appreciation for the wine of the region.
Chef Gutenbrunner has worked at several prominent restaurants across Europe including the Michelin-starred Tantris in Munich, Rotisserie Prinz Eugen in Vienna, Mangostin in Munich.  He moved to New York City in 1998, when he was recruited to work at Windows on the World's Cellar in the Sky. After one year on the team, Gutenbrunner returned to Munich to become chef de cuisine at Bistro Terrine, a French bistro that was purchased, dismantled and reassembled in Germany by Tantris owner Fritz Eichbauer. Three years later, eager to expand his knowledge of exotic cuisine, Gutenbrunner found an opportunity at Munich's Mangostin, a contemporary Asian-influenced restaurant, where he supervised a staff of 25 Thai and Vietnamese cooks and became an expert in the ingredients and techniques of Eastern cuisine.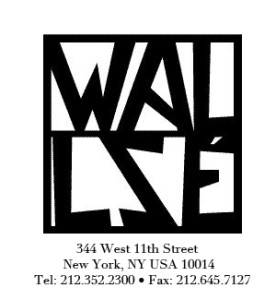 In 2000 he ventured out on his own and opened his first restaurant, Wallsé, in Manhattan's West Village. Wallsé serves a menu of authentic Viennese cuisine with Chef Gutenbrunner's contemporary touch. Wallsé holds two stars from The New York Times and a coveted Michelin star. In 2001 Ronald Lauder, co-founder of the Neue Galerie New York, hired Mr. Gutenbrunner to create Cafe Sabarsky, a traditional Viennese café housed in the Neue Galerie museum. The restaurant was named after art dealer and museum co-founder Serge Sabarsky (1912-1996). In 2005 Mr. Gutenbrunner opened Blaue Gans (Blue Goose) in homage to the traditional Wursthaus he enjoyed visiting during his childhood in Austria. Carrying on the tradition of superior service and cuisine, this comfortable, casual establishment has garnered continuous praise for its food and atmosphere. The Upholstery Store, a small jewel box of a wine bar, located in the West Village just around the corner from Wallsé, opened in 2009, offering a quaint and intimate alternative gathering place.
In 2010 Kurt began his career in consulting as menu mastermind to the Standard Hotel Group for the popular Biergartens in both New York and Los Angeles.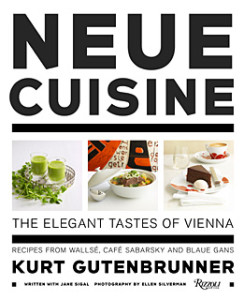 Kurt's first cookbook was released through Rizzoli Books and Random House in October 2011. The book includes over 100 of Kurt's favorite traditional and contemporary Austrian recipes, such as apple strudel and Wiener Schnitzel and features works from the Neue Galerie, New York's museum of early twentieth-century German and Austrian art and design.
One of Kurt's greatest achievements is the receipt of high honors from the Republic of Austria. On September 23rd, 2011, Kurt was awarded the "Decoration of Merit in Gold of the Republic of Austria" by the Vice Chancellor and Foreign Minister, Michael Spindelegger, at the residence of the Austrian Consul General, Dr. Ernst-Peter Brezovszky.
This past summer Chef Kurt completed a breathtaking renovation of his newest restaurant, Cafe Kristall, located in SoHo within the SWAROVSKI CRYSTALLIZED™ store. Cafe Kristall is collaboration between Kurt and his good friend, Chef Francis Reynard. The unique café offers an array of modern European cuisine and wines in an elegant setting. Kurt is devoted to maintaining the superior quality of his restaurants and his attention to detail as well as passion for art and food have made him a true culinary icon in New York, the United States, and the broader international community.