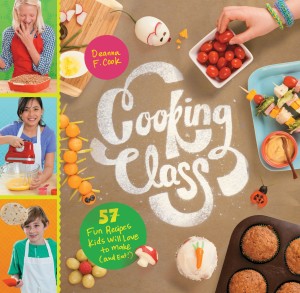 Cooking Class
Deanna F. Cook
For parents eager to find ways to engage kids in meaningful activities, cooking is a fun and productive opportunity to help kids become more creative and self-sufficient, while learning valuable skills and interacting with others.
Cooking Class is written for kids ages 6 to 12, with step-by-step photographs they can follow on their own, along with imagina­tive food presentation ideas such as egg mice and fruit flowers for breakfast and easy-to-make egg rolls for dinner. The 57 reci­pes focus on using healthful, whole ingredients without com­promising on the kid-friendly component. There are recipes for favorites such as pancakes, grilled cheese, and smoothies, along with nutritious omelets, roasted roots, and fish tacos.
Kids will also learn the skills of successful cooks, from safe and proper cutting to accurate measuring, prep work, and cleanup. Original photography shows real kids in the kitchen as well as shopping at the farmers' market, picking apples at a local orchard, and enjoying the food they make.
An engaging collection of cooking projects for kids ages 6 to 12
Captures the fun of making and sharing food while teaching valuable life skills
57 creative recipes focused on teaching healthful eating habits
Pullout perforated pages provide additional interactive components, including labels for homemade sauces and other goodies, recipe cards to personalize, place cards for special meals, and fun food-oriented games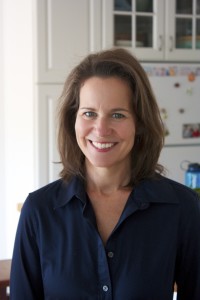 Deanna F. Cook has written more than a dozen cookbooks for families and kids, including the award-winning Kids' Multicultural Cookbook, with more than 100,000 copies sold. She has taught cooking classes and was an executive editor at FamilyFun. An avid cook and spokesperson, she's hosted kids' cooking specials on the Food Network and is a TV spokesperson on cooking with kids. She lives in Northampton, Massa­chusetts, with her husband and two daughters.