BUY TICKETS HERE to make "Party on a Stick" and "Vinaigrette Lab" with Sally Sampson, Bill Yosses, and Gail Simmons on Sunday, March 1st at 2PM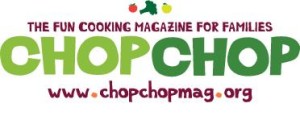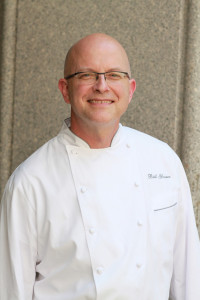 Bill Yosses, Pastry Chef        
William Yosses, since January 2007, has held the prestigious title of the White House Executive Pastry Chef.  Other executive pastry chef experience includes, The Dressing Room in Westport Connecticutt, Tavern on the Green in New York City;  Bouley Bakery and Bouley Restaurant.
Yosses spent his early career in France in highly recognized landmarks  as Fauchon, La Maison du Chocolat, and LeNôtre.  In New York, he helped develop  "The Dinner Party Project"  as a part of Spoons Across America's programming in  which chefs teach  kids about healthy food choices and how to prepare a dinner party for their parents.
As Pastry Chef of the White House he has been closely involved with Mrs Obama's  Let's Move initiative with the goal of reducing childhood health problems related to diet.  He conducts bi-weekly tours of the White House vegetable garden for  school groups.
In a related project, he has given lectures on Science and Cooking in the School of Engineering and Applied Sciences at Harvard University,  and was instrumental in building a program in the Physics Department of  Harvard University in conjunction with Chop Chop Magazine ca  lled Camp Chop Chop in which healthy foods and  innovative exercise  are used to introduce scientific concepts to 4th and 5th graders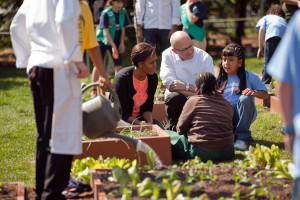 Bill earned his A.A.S. degree at New York City College of Technology in Hotel Management, a Master of Arts at Rutgers University in French Language and a Bachelor of Arts at the University of Toledo in French Language. He  has published two books, Desserts for Dummies 1997, and The Perfect Finish, Special Desserts for Every Occasion, 2010.
He is the recipient of the James Beard Who's Who Award and Food Arts Magazine Silver Spoon Award.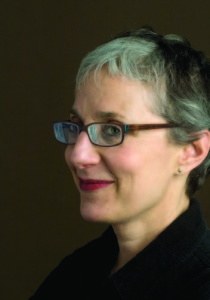 Sally Sampson
Sally Sampson is the Founder and President of ChopChop Kids, the non-profit publisher of ChopChop, The Fun Cooking Magazine for Families.  ChopChop, named 2013 Publication of the Year by the James Beard Foundation, is endorsed by the American Academy of Pediatrics. Ms. Sampson is the author and coauthor of 23 cookbooks, including ChopChop: The Kids Guide to Cooking Real Food with Your Family, The Olives Table (with Chef Todd English), The Fifty Dollar Dinner Party and Souped Up!
She is a contributor to the New York Times' Motherlode Blog with her Picky Eater Project. She has contributed to Bon Appetit, Food and Wine, The Boston Globe and Cooks Illustrated, among others and previously owned From the Night Kitchen, a café in Brookline Village MA.
Ms. Sampson is a member of the Board of Directors for Action for Healthy Kids, and a Food Day Advisor to the Center for Science in the Public Interest.
Gail Simmons
Gail Simmons is a trained culinary expert, food writer, and dynamic television personality. Since the show's inception in 2006, she has lent her extensive expertise as a permanent judge on BRAVO's Emmy-winning series "Top Chef." Now in its twelfth successful season, "Top Chef" is rated the #1 food show on cable television. Gail is also the new head critic on "Top Chef Duels" and was previously host of "Top Chef Just Desserts," Bravo's pastry-focused spin-off of the "Top Chef" franchise. She is also co-host of "The Feed." Part talk show, part food adventure, and part buddy comedy, "The Feed" airs on FYI, A+E's new lifestyle network.
Gail joined Food & Wine in 2004 and directs special projects for the magazine, acting as liaison between the marketing and editorial teams on magazine events and chef-related initiatives, working closely with the country's top culinary talent. During her tenure, she has been responsible for overseeing the annual Food & Wine Classic in Aspen, America's premier culinary event. Prior to Food & Wine, Gail was the special events manager for Chef Daniel Boulud's restaurant empire.
Born and raised in Toronto, Canada, Gail moved to New York City in 1999 to attend culinary school at what is now the Institute of Culinary Education. She then trained in the kitchens of legendary Le Cirque 2000 and groundbreaking Vong restaurants, and worked for esteemed food critic Jeffrey Steingarten at Vogue. Throughout her career, Gail has contributed to several cookbooks, including It Must've Been Something I Ate by Steingarten, Chef Daniel Boulud: Cooking in New York City and The New American Chef, by Andrew Dornenburg and Karen Page. Gail's first book, her very own memoir titled Talking With My Mouth Full, was published by Hyperion in February 2012.
In addition to her work on "Top Chef," Gail makes frequent television appearances on NBC's "TODAY," ABC's "Good Morning America," and "Fox & Friends," among others. She has been featured in such publications as New York magazine, Travel + Leisure, GQ, People, TV Guide, US Weekly, Entertainment Weekly, Los Angeles Times, and was named the #1 Reality TV Judge in America by The New York Post. She also has appeared at the nation's foremost culinary festivals, including the South Beach Wine & Food Festival and the New York City Wine & Food Festival, among others.
In February 2013, Gail was appointed Entrepreneur-in-Residence at Babson College, a mentoring role where she will work with student entrepreneurs to help develop their own enterprises through strategic marketing and communications. She is an active supporter of Common Threads, an organization that teaches low-income children to cook wholesome and affordable meals. She was also a founding member of Food & Wine's Grow for Good Campaign and sits on the boards of City Harvest, Hot Bread Kitchen, the Institute of Culinary Education, and the Women at NBCU Advisory Board.
Gail currently lives in New York City with her husband, Jeremy and daughter, Dahlia.