BUY TICKETS HERE to cook with Reed Alexander, author of KewlBites and formerly of iCarly on Sunday, March 1st at 1PM
It's not everybody who can transition seamlessly from acting on Nickelodeon's iCarly to culinary superstardom, but that is exactly what 20 year old Reed Alexander has done. Not content to rest on his 2013 Kid's Choice Award nomination, Reed authored a #1 bestselling cookbook KewlBites: 100 Nutritious, Delicious, and Family-Friendly Dishes, and launched an entire cooking empire with brand endorsements from First Lady Michelle Obama and former President Bill Clinton.
Reed, known to TV audiences as Jordy Truman on Will & Grace, and the villainous Nevel Pepperman on iCarly and Sam & Cat, has channeled his inner chef as a teen and hasn't looked back.
At the age of fourteen, Reed realized that with heart disease and diabetes in his family, he needed to get in better shape. He changed his diet, and shared the resulting recipes and cooking ideas on a KewlBites.com, a site he created. This in turn, served as the catalyst for the bestselling KewlBites: 100 Nutritious, Delicious, and Family-Friendly Dishes. Reed launched the cookbook on NBC News' Today Show followed by an international public appearance tour that spanned North America, the Caribbean and Europe.
Reed now serves as Ambassador for the Clinton Foundation's Alliance for a Healthier Generation, and has teamed up with First Lady Michelle Obama's Let's Move! Campaign. These opportunities afforded Reed the privilege to place his recipes in over 25,000 school cafeterias - reaching more than 30 million students daily. His line of Kewlbites recipe cards, which feature nutritious, delicious and uncomplicated dishes have been a big success with families nationwide.
Since then he has been a contributing guest on NBC's Today Show, a health and food correspondent for the BBC, a writer for The Huffington Post, a lecturer at Columbia University, and profiled in leading magazine and newspaper spreads while also collecting hundreds of thousands of followers across social media and digital platforms.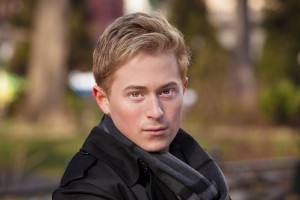 For the past few years, Reed has hosted cooking demos in Williams-Sonoma stores nationwide, and has been the only youth headliner at Food Network's South Beach Wine & Food Festival and the New York City Wine & Food Festival, which collectively attract over 20,000 attendees each year. 2015 marks the fourth consecutive year that Reed will reprise his role at the South Beach Wine & Food Festival where he'll star in his own culinary demonstrations. In addition, he'll serve as the event's host and public face joining previous emcees such as Guy Fieri, Robert Irvine, and Sunny Anderson.
Reed has recently signed on to be a series regular and celebrity chef mentor on Jamie Oliver's new cooking competition show, Pressure Cooker: Kids. Spring 2015 will see the release of Reed's first line of branded cookware and lifestyle products hitting shelves at leading retailers nationwide.
Reed Alexander's passion for cooking and eating well has blossomed into its own industry. Juggling acting, writing, lifestyle projects, along with studies in Broadcast Journalism at New York University, Reed has cooked up remarkable success at the age of twenty – success that is just beginning.