About Claus Meyer, restaurateur, culinary entrepreneur, founder of the New Nordic Cuisine movement, and co-founder of Noma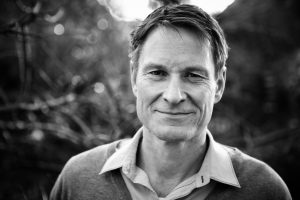 Meyer is a world-renowned restaurateur and culinary entrepreneur. He is the mind behind the New Nordic Cuisine Movement and the co-founder of noma, rated the world's best restaurant four times on the World's 50 Best Restaurant list. He has hosted several Danish and international TV cooking shows and written numerous cookbooks. Meyer co-owns several restaurants, including Studio in Copenhagen, which received a Michelin star just four months after opening, as well as several bakeries, delis, a catering business, an orchard, a vinegar factory, a coffee roastery as well as a cooking school for kids and adults.
Believing in food as a driver for social change, Meyer established the Melting Pot Foundation in 2010. The organization runs a cooking school project in Danish prisons, motivating incarcerated people to live a life without crime. In 2013, Melting Pot established a cooking school in La Paz, Bolivia, providing culinary education to impoverished Bolivians, also serving as a gourmet restaurant, Gustu, voted 17th best in Latin America on the Latin America's 50 Best Restaurants list.
This summer, Melting Pot will initiate a social project in Brownsville, East New York, establishing a culinary school, cafeteria, bakery and community center, serving the local community and with the goal of engaging at-risk youth.
Meyer is an associate professor in the Department of Food Science at the University of Copenhagen as well as an adjunct professor at the Institute for Corporate Social Responsibility at the Copenhagen Business School. In 2015 he was appointed "Social Impact Fellow" at the Hass School of Business, University of California, Berkeley.
Claus Meyer has recently relocated to New York City with the purpose of establishing a food hall and restaurant rooted in the New Nordic Cooking philosophy to be located at Grand Central Terminal opening this spring.