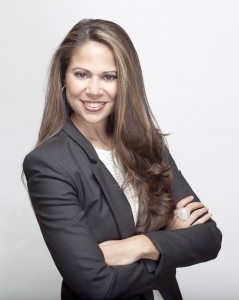 A native New Yorker, Stephanie Middleberg takes a pragmatic approach to eating healthy in a busy world. Her nutrition counseling business, founded in early 2010, has quickly propelled her to a spot as one of the city's most sought experts, and she consults with private clients, businesses and the media. She lives in New York City with her husband.
Stephanie has provided expert health and nutrition advice for Glamour, Cosmopolitan, Women's Day, MSNBC.com, FitnessMagazine.com, MSN, Crain's New York Business,Business Week, AOL Health, the New York Daily News,Life & Style and The Big New York Sandwich Book, to name a few. She's a member of Cosmopolitan's Health Advisory Board, as well as serving as the magazine's nutritional expert, and is a frequent contributor to Svelte Gourmand, a health and dining blog.
Stephanie's frequent panels and speaking engagements included her recent talk at the 92nd Street Y on "Nutrition and the Economy," and her talk for marathon runners at Chelsea Piers. She has worked with young adults at the Children's Aid Society, Sadie Nash Leadership Program and Big Brother/Big Sister.
Stephanie got her Masters in clinical science and her RD at New York University. She received her undergraduate degree from the University of Wisconsin, where she graduated with distinction.
Stephanie is a member of the American Dietetic Association, the Vegetarian Nutrition Dietetic Practice Group, the Dietitians in Integrative and Functional Medicine Practice Group and the Sports Cardiovascular and Wellness Nutritionist Dietetic Practice Group.