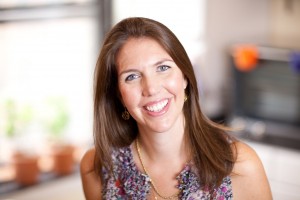 Taste Buds offers creative and unique cooking events for kids and families of all ages. We support kids, families and food and strive to create a lifestyle around connecting, learning and growing in the kitchen.
Join us for weekly cooking classes, summer & holiday camps, birthday parties, field trips and more. Our Kids Kitchen is the first and only kitchen studio in Manhattan designed and built just for kids.
Taste Buds (formerly known as Cupcake Kids!) was founded by Jessi Walter in 2007. What began as a few holiday baking classes and cupcake making birthday parties quickly evolved into a diverse line of cooking events focusing on many foods and cuisines (and not just cupcakes!). An ever-growing variety of hands-on cooking classes for kids, moms and families including classes, camps, birthday parties, school field trips and more, the company was renamed Taste Buds in 2010. Our culinary adventures combine a well-balanced mix of engaging recipes, both savory and sweet - from lasagna to cheddar crackers to guacamole.
Kids enjoy cooking in a fully-equipped pint-sized kitchen studio designed and built exclusively for young chefs in the historic Flour District on 27th Street or we'll bring the culinary adventure to you. Taste Buds has been proclaimed the Best Kids Cooking Class by New York Magazine and has been featured as the must try activity by CBS, NBC, The Wall Street Journal, The New York Times, and Hamptons.
MEET JESSI, Founder & Owner
Jessi Walter is a dynamic professional who specializes in culinary adventures for kids. Formerly a Vice President at Bear Stearns and graduate of Harvard University, where she was a Division I Swimmer, Jessi's passions for kids and food and her entrepreneurial spirit take her on a new adventure each and every day with Taste Buds. As one of 23 first cousins, Jessi has a passion for kids and their development. In her previous life as a Division I swimmer, Jessi started a company offering technique lessons for young swimmers and brought the same enthusiasm and fundamentals to the pool as she brings to the kitchen. Since weekly Gourmet Nights with her mom and sister, Jessi has developed a true passion for culinary adventures and is excited to bring these experiences to the kids and families of New York City. When not at Taste Buds, you can find Jessi in her fifth floor walk-up apartment in Greenwich Village or out exploring the many wonderful restaurants and markets that New York City offers.