The countdown to our debut in D.C. is over! We welcomed families with children aged 6 months to tweens, who are interested in learning about better food choices in a fun and engaging environment that empowers children to make these decisions for themselves as well.
Appetites of all sizes were satisfied! Kids bounced amongst exhibitors on a Happy Family Balanced Plate Scavenger Hunt, explored their way through the kitchen playground, got hands-on in our James Beard Foundation Future Foodies Pavilion with chef-led cooking classes, tasted and sampled various foods and products, and more! Parents were exposed to new, related products and services, learned new information to benefit their families and enjoyed presentations on the key ingredients for that perfect balance of yummy and good-for-me!
Happy Family Balanced Plate Scavenger Hunt: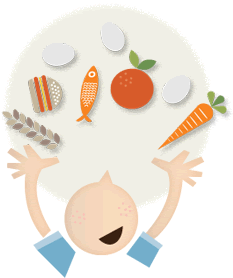 Seek, discover, taste, and win! Kids had fun exploring the Kids Food Festival in efforts to create the perfectly balanced meal! Participants received a Happy Family Balanced Plate Scavenger Hunt activity card (based on the USDA ChooseMyPlate.gov
guidelines) and bounced from kiosk to kiosk, engaged in exciting activities and sampled family-friendly foods, while also learning about the importance of achieving balance in their food choices. At each stop they received a food-themed stamp and were rewarded (with an amazingly tasty goody bag full of featured products and samples) when they balanced their plate correctly.
Families are realizing the value of healthful lifestyles, and the Kids Food Festival is coming to you to help you make the most of the products and resources available to you in your own community. We are excited to see you!
See what was on the menu:
Saturday, November 2nd:
James Beard Foundation Future Foodies Pavilion
12:00 Chef Cathal Armstrong: Mixed Green Salad with Apples and Blue Cheese
1:00 Chef Spike Mendelsohn: Steak Tartine Sandwiches
2:00 Cricket Azima: Kids Food Festival Fresh, Flavorful + Fun Salsa
3:00 Chef Richie Brandenburg: Apple Sorbet
Kids Food Festival Main Stage hosted by Baby Loves Disco
10:30 Betsy Bish
11:15 Cricket Azima + Kidville
11:50 Tippi Toes Dance
12:30 Cricket Azima + Daiya
1:10 Baby Loves Disco
2:15 Fitness with Jodi Evans
3:00 Mr. Skip
Sunday, November 3rd:
James Beard Foundation Future Foodies Pavilion
11:00 Monica Bhide: Spiced Rice Krispie Treats
12:00 Chef Jessica Botta: Whole Wheat Pasta
1:00 Chef RJ Cooper: Pumpkin Ravioli
2:00 Chef Richie Brandenburg: Pimiento Cheese Dip
3:00 Cricket Azima: Pattern Parfaits
Kids Food Festival Main Stage hosted by Baby Loves Disco
10:30 Chenniah Patrick: Interactive Book Reading
11:05 Oh Susannah!
11:50 Veggiecation: Cooking Demo
12:30 The Singing Lizard
1:15 BOKS Kids
2:00 Groovy Nate
3:00 Tae Kwon Do with Jodi Evans
Union Market was the home of the 3rd Kids Food Festival!
Union Market is an artisanal, curated, year-round food market. It is composed of the finest food artisans, ranging from up-and-coming entrepreneurs to well known restaurateurs, all creating a unique culinary experience. Union Market vendors include: Rappahannock Oysters Co; All Things Olive; Buffalo & Bergen created by well-known mixologist Gina Chersevani; Salt & Sundry, an Amanda McClements' lifestyle boutique; Righteous Cheese; Peregrine Espresso; Lyon Bakery; Trickling Springs Creamery; Harvey's Market; Almaala Farms; DC Empanadas and TaKorean.
Baby Loves Disco, the original family dance party, hosted our Main Stage!
 Main Stage Entertainment lovingly mixed and mastered by Baby Loves Disco, The Original Dance Party for families around the world.  Come boogie with the little ones.  Nine years strong and still going with residencies in six markets in the US + six other international territories.  Their events bring mom, dad, aunt, uncle, grands and the kids together to enjoy and afternoon of playtime everyone can endure.  A live DJ and MC interact with everyone with kid friendly music (read: no Barney, Disney or Nick) along with other activities to keep the kiddos occupied.  A full spread of healthy snacks and juice boxes are provided for all.  Sunday afternoon is the new Saturday night.  Get ready for some post naptime, pre-dinner time fun!  More info can be found at babylovesdisco.com.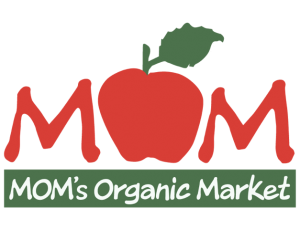 A special thanks to our Official Grocery Sponsor, MOM's Organic Market!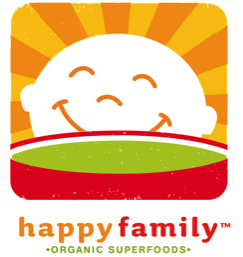 Thank you to Happy Family – our Official Balanced Plate Scavenger Hunt Sponsor!

Food Allergy Disclaimer: The Kids Food Festival is not an allergy-free festival. We will not assume any liability for adverse reactions to foods consumed, or items one may come in contact with while eating at any of our events.
Please excuse our dust as we continue to develop the site. Please contact us with any questions at info@kidsfoodfestival.com.