The 2017 Kids Food Festival will take place from 10:00 a.m to 4:00 p.m. at a new location in New York City!
Schedule of events, location, and more details coming soon!
The Kids Food Festival welcomes families with children of all ages, interested in learning about balanced food choices in a fun and engaging environment that empowers children to make these decisions for themselves!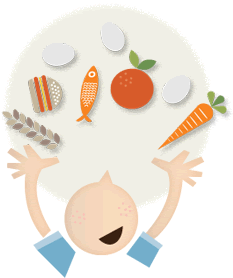 Appetites of all sizes will be satisfied with:
Balanced Plate Scavenger Hunt
The James Beard Foundation Future Foodies Pavilion: ticketed hands-on cooking classes
Kids Food Festival Main Stage: free performances including cooking demos and live entertainment

Food Allergy Disclaimer: The Kids Food Festival is not an allergy-free festival. We will not assume any liability for adverse reactions to foods consumed, or items one may come in contact with while eating at any of our events.